Page updated September 12, 2023
Star Mail: Funds fall short for community legal centre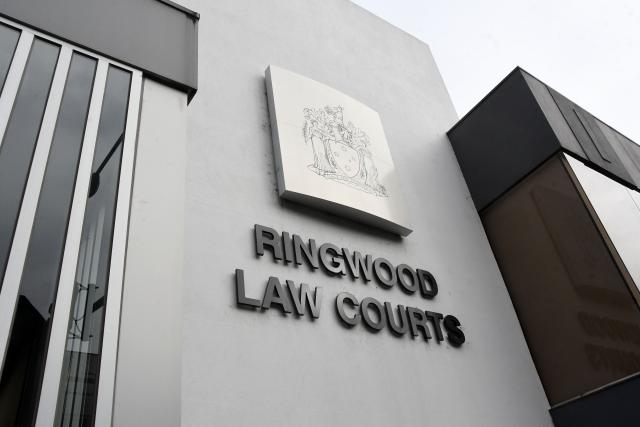 ECLC currently sends one lawyer to the Ringwood Specialist Family Violence Court four days per week. PICTURE: STEWART CHAMBERS 357196_01
By Tyler Wright
The Eastern Community Legal Centre (ECLC) is "gravely concerned" that promised support for its work at the Ringwood Specialist Family Violence Court (SFVC) has not been forthcoming as promised.
It was announced in the state government's May budget that the Ringwood court was one of five specialist facilities in Melbourne would share in $22.8 million in funding over four years.
This funding was to be spread across eight new SFV courts in Broadmeadows, Dandenong, Latrobe, Melbourne, Ringwood, Sunshine, Werribee and Geelong, and shared between Community Legal Centres and Victoria Legal Aid.
But it's been revealed ECLC will only receive $198,251 for pre-court engagement this financial year; when the organisation was expecting to receive $500,000 to help with its services four days a week at court.
"We didn't know how much would be coming to ECLC… there's about $8 million a year, we'd hope to get close to half a million dollars to support that work, which would be almost enough; not quite enough, but a good start," ECLC CEO Michael Smith said.
"But then we were very surprised and disappointed to discover that the allocation to ECLC is only about $125,000.
"We don't quite know where the rest of the money has gone; and we're pretty frustrated because it's really about how we provide support to women and children in particular."
Mr Smith said the Ringwood court is the second busiest specialist family violence court in the state; servicing around 800,000 people.
"We know there are some other courts that are similar, about the same or a little bit less busy, that have three lawyers that they employ to support that work too, so our plan was to employ more legal staff; to send down two lawyers, quite often on the same day, to do that work and to really to provide the assessment and safety support that people need there," he said.
"We were looking to employ more staff and to expand the services, but at the moment, we're going to have to keep the limits on the courts that we're currently doing, which is really frustrating."
Mr Smith people can initiative their own applications for intervention orders if they are having a difficult time, with police also able to initiate orders for those in need.
"It's great that people are more aware, it's great that people are taking action to improve their safety, but the court system needs to keep up with that," he said.
"It's a real shame if we can't actually get to the end of that line and can't fulfil that work, too, because these things are really important to complete the picture; otherwise we have got an incomplete system and women are missing out."
A Victorian government spokesperson said the government continues to ensure "all court locations in Victoria are fit for purpose, safe and accessible".
"This includes a focus on establishing Specialist Family Violence Courts (SFVCs) at 13 Magistrates' Court of Victoria locations," the spokesperson said.
"We have provided $22.8 million as part of the 2023-24 Budget over four years and $3.4 million ongoing to ensure specialist family violence legal assistance can be provided at Ringwood, Broadmeadows, Dandenong, Latrobe, Sunshine, Melbourne and Geelong courts.
"We have invested more than $200 million to rollout SFVCs at the 13 Magistrates' Court locations since Victoria's landmark 2016 Royal Commission into Family Violence recommended courts move towards a more specialist and therapeutic approach to family violence cases."
Read the original article here